The term logistics service or logistics staff, … are no longer stranger to many people. But to fully discuss logistics, not everyone knows, even those who have worked for a long time in this service is difficult to have a precise definition.
So, what is the logistics service? In logistics services, which items are prohibited from transporting? In today's article, we will provide useful information on the above issue, you can refer to more!
What is the logistics service?
According to foreign references, logistics services first appeared in the military, it was like a way of organizing the supply, also known as logistics services in military units today.
Later, logistics services have been more widely applied, in science and technology, business, transportation, information technology, ... the nature of it has changed compared to the original nature. Therefore, logistics services can be understood as simply managing the flow of goods and materials from the place of production to the place of consumption or transport of goods and multimedia materials.
If translated into Vietnamese, then logistics service means freight forwarding. However, it does not fully cover the concept of logistics. Above all, this term is commonly used internationally, so instead of being called logistics, freight forwarding, transporting goods and materials , ... people are referred to as logistics services.
Prohibited items in logistics service
Sea freight or air freight also has certain rules. Not all products can import and export easily.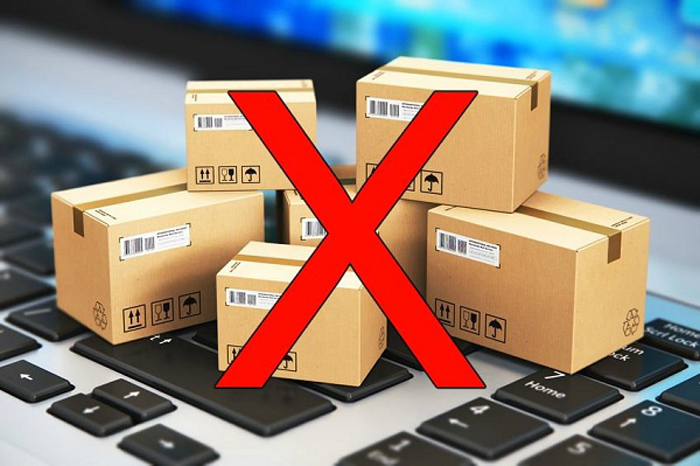 Dangerous Goods
Dangerous goods include items and materials that pose a risk to health, safety, or the environment. Besides substances with obvious dangers such as acids, radioactive substances, poisons, explosives, etc., substances without obvious danger such as magnets, wheelchairs using wet batteries, and pesticides, breathing apparatus with compressed air ... are also considered dangerous goods that may not be transported in logistics services.
Items not allowed onboard such as:
Explosives such as bombs, mines, detonators, fireworks, flares, bullets and other explosives, etc.
Flammable substances such as metal, liquefied gas, alcohol, ... or flammable liquids such as gasoline, oil, paint, solvents, etc. In addition, flammable solids and chemicals are also not allowed on board.
Poisons; infectious substances; corrosive substances such as acids, salts; oxidants, organic detergents, ....
Objects attached to the alarm device such as bags, safes ...
Items prohibited from transporting according to current regulations of the countries and territories the aircraft flies to, flies from, or flies over.
Any material that may threaten passengers is prohibited.
Fragile goods
Fragile items such as glass, wine bottles, etc. are also prohibited from transporting in logistics services. However, in the situation that the customer accepts all risks during the transport process, the goods will be transported at your request.
Fresh food
Fresh and perishable goods are also prohibited to transport or conditionally transport such as fruits, vegetables, fish meat, baby food, or cut flowers and fruits.
As with fragile items, if you accept carriage as checked baggage and accept any damage that may occur during transportation, you may consider shipping.
For fresh items such as shrimp, durian, fish sauce ... with unpleasant odor characteristics will not be transported as checked baggage as well as hand luggage. Except for those items which are carefully wrapped and not emitting smell, they can be accepted for transportation, but are limited in weight, only about 3 liters or 3kg for fish sauce, 5kg for durian or other fragrant items.
4. Liquid
Do not carry more than 1 liter of liquid with you and your hand luggage. Except for liquids, gels, medicaments (must be accompanied by a doctor's prescription), food or infant milk (must be accompanied by an infant), diet food for treatment or fluid purchased at duty free shops at the airport...
5. Others
For items with money value such as jewelry, precious metals, stock quotes, commercial documents, artwork ... are also considered prohibited items not to be transported in logistics services.